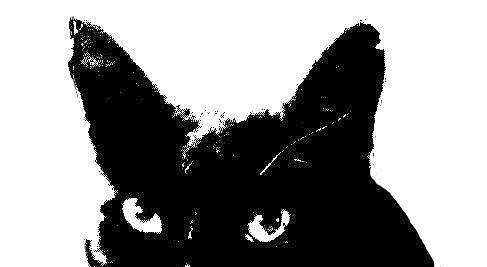 Mountain top | The Newtown Bee
Posted: Aug 19, 2022 8:00 AM
There's nothing like a hive without its leader. And there's nothing like The Newtown Bee without owner or editor R.Scudder Smith, who died on August 14 at the age of 87. My paws felt Scudder's inspiration first. As he confessed in the original oral history book Memory of Newtown by Andrea Zimmerman, Dan Cruson and Mary Maki, (as noted in a January 2012 article on the history of, well, me for the article by former Newtown bee Nancy K. Crevier (Editor Nancy K. Crevier) this column took root so that not-so-newsworthy, but delightfully interesting or funny information would find its way into the paper.
"I think the only humor we have in the paper is probably Mountain," Scudder said in the interview for the 2002 book. "I think we need more…I think [having silly things in the paper] is good." In Crevier's January 2012 story, she described how this column was first written by my predecessor Tiquer, Scudder's dog who was responsible for "Pooch Paws." When Tiquer took her retired, like the cats, I took over as chief animal reporter and All Around Snoop. And "Pooch Paws" became "Top of the Mountain." That was in 1981.
I've been snooping around Newtown ever since, and what I saw at the office this week was how respected, loved and admired Scudder was. I saw broken hearts. I saw a dark office, his desk still containing papers and pens where Scudder had left them the last time he was here. I saw The bees I am still working. 'Cause a broken heart can't stop this cat, or my mate The beesto type, because, we learned from the best.
I hope all old Bee office dogs were waiting for you when you arrived Scudder.
As mentioned in their "Bee Centered Around the NCC" column last week, Newtown Community Center will be closed next week for maintenance. The center is scheduled to be closed Aug. 22-28 and will reopen at 6 a.m. on Monday, Aug. 29. Regular Hours of Operation — Monday through Thursday, 6 a.m. to 9 p.m.; Friday, 6am-8pm; Saturday, 7am-5.30pm; and Sunday, 7 a.m. to 5 p.m. — should resume at that time. Need additional information? Call CNC reception at 203-270-4349.
Here's some animal news to cheer you up: Rock n' Rescue of South Salem, NY, recently announced that it has been named a 2022 Top-Rated Nonprofit by GreatNonprofits, a website for community recommendations of charities and nonprofits. Rock n' Rescue offers animal adoptions and animal-assisted therapy to people throughout the Northeast, resulting in the adoption of over 2,000 animals annually. The Top-Rated Nonprofit Award is based on the rating and number of reviews Rock n' Rescue has received from volunteers, donors and aid recipients. For more information about the nonprofit organization, check out its website rnrpets.org.
Kudos to Newtown resident, author and licensed therapist DDS Dobson-Smith just published by harvard business review this month. The article is titled "A sense of belonging starts with self-acceptance" and can be read at hbr.org/2022/08/a-sense-of-belonging-starts-with-self-acceptance.
Just in case you need a reminder, remember that Newtown Parks & Recreation Summer Carnival is this week, with the last night set for this Saturday, August 20. The carnival takes place every night from 6-10 p.m. on the Fairfield Hills campus, Keating Farms Avenue. It will open early on Saturday, at 5 a.m. Entry to the grounds is free and unlimited ride wristbands will be sold for $30 per person per day. Individual ride tickets are also sold. For more information, call 203-270-4340.
by Betty Presnell visit to FAITH Food Pantry (FFP) this week took its bottle underway and redemption can take another step. The donation Betty arrived at the pantry on Tuesday morning put the running total at $8,565.40. Donations over the past two plus years have all been in cash, allowing FFP volunteers to go to their sources and buy exactly what they need to help feed their fellow citizens. Donations of non-perishable food and other items are always welcome at the pantry on Tuesday mornings between 9:30 a.m. and 11:30 a.m. and Thursday afternoons between 4 p.m. and 6 p.m. Can't move? Call 203-837-0816 to schedule a visit. Meanwhile, Betty also continues her efforts for FFP and other nonprofits. Readers who wish to donate to the ongoing effort are invited to drop off clean, rinsed bottles and/or cans at 1D Nunnawauk Meadows. From Nunnawauk Road, use the second entrance into Nunnawauk Meadows (passing behind the community building); at the lookout, look right (east-southeast).
Here's a Save The Date note that I can bypass: Newtown Yoga Festival here we go for this year! This year's theme "Cultivating Community" will be celebrated when the seven-hour event takes place on Saturday, October 15 at the Newtown Community Center. The star yogi will be Anneke Lucas, and the day's program will include several formats of mental, physical and spiritual disciplines practiced around the world. Details will be communicated, but registration is already open on newtownyogafestival.org. The cost is $40 in advance or $50 at the door.
While a lot of people have been lamenting the heat lately – that cat included – we don't want to wish summer was passing away too quickly. In a few weeks it will be time for the Labor Day Parade, and it's always something to look forward to. In fact, many of those who responded to the weekly question posed last week by Eliza Hallabeck – who asked readers about their favorite late summer activity – half of the responses called this town's big parade. The Labor Day Parade committee should be thrilled to hear this, especially as their efforts ramp up ahead of Monday, September 5, when Bob and Margot Hall will lead this year's line of march along the route. traditional from 10 a.m. Sponsors are lining up and some donations have already arrived for this year's effort, but we understand that additional funds are still needed to make the parade – the first since 2019, after two years of COVID cancellations – experience top notch we expect . We are publishing the donation coupon in the newspaper this week (see page AT 5).
Speaking of parade, have you already planned your breakfast for this morning? Newtown Congregational Church, at 14 West Street, will present Pancakes and parking on Labor Day. All are invited to enjoy a hearty breakfast of fresh pancakes and sides from 8am, before marching to Main Street to watch the parade. Plenty of parking is available at the church and breakfast will be served until 9:30 a.m. The requested donation is $6 per person or $20 per family. Reservations are not required but additional information is available by calling the church office at 203-426-9024.
As you know by now, nothing's gonna stop this cat from sneaking up on the news, but I'm still hoping you'll promise me next week to… Read me back.