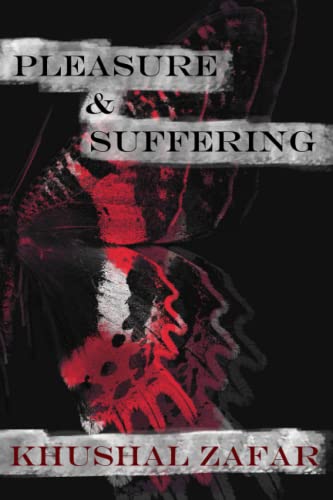 Khushal Zafar announces the release of Pleasure and Suffering, his latest book
This well-written and philosophically warm novel offers many lively learning opportunities. The book takes the reader on an inspiring yet empowering journey to find hope in this ever-changing world.
This book digs tirelessly to discover so many idiosyncrasies hidden within our different societies. It is a book that can be referenced a lot not only in work and the development of ideas, but in general conversations. In addition, the explanation of the problems of society is very new, unlike most outdated theories talking about an ancient society, "this book approaches the modern age, which reflects the type of mentality described in this book, which gets even worse with the next generation" – according to author Khushal Zafar.
This inspiring book is written in a style that compels the reader to explore vanity, ego, and oddly enough, ego defense. It is a novel that can inspire all who read it to take charge of their situation, and their philosophical point of view of life and of society as a whole. The book also helps the reader better understand and explore the dystopian very common view among the younger generation.
Book details:
Gender: philosophy books
ASIN: B09ZCSWS8Q
Publisher: Khushal Zafar
French language
Paperback edition: 224 pages
ISBN-13: 979-8819872277
Khushal Zafar (Author)
The publisher and author: Khushal Zafar, is pleased to announce that this paperback edition of his new book is now available on Amazon in several formats:
• Paperback book : Pleasure and pain
• Ebook : Amazon Kindle Edition
• Audiobook (available at most audiobook retailers)
Khushal Zafar is a full-time seasoned author with other book titles including; Psychomance and Building the Successful Ego. The author aspires to adapt many of his other ideas into published works, while currently residing in Kuwait.
About Khushal Zafar
Author: Khushal Zafar, easily reachable by:
Phone number: (619) 864 5710
Author email: [email protected]