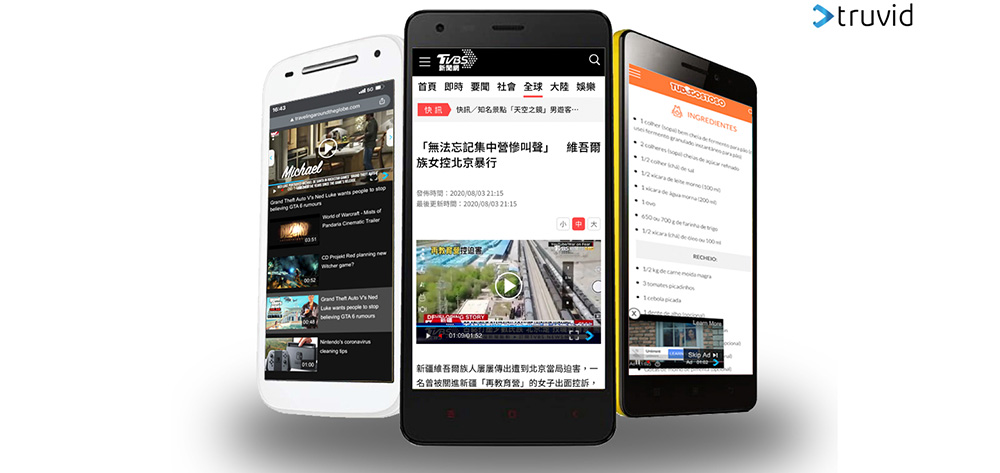 How Publishers Use Truvid's Video Exchange Platform to Increase Revenue
People like to watch videos. These compelling, thought-provoking and imaginative shorts are so engaging that, according to Wyzowl, 88% of shoppers base their buying decisions on branded videos.
Next, 78% of people say explainer videos won them over, persuading them to download apps or software. Additionally, 73% of consumers would rather watch a video than read an article, e-book, manual, or attend a webinar when learning about a service or product.
Unfortunately, while video is king and has many benefits for businesses, editing and monetizing videos is a complex business. As a result, most individuals and businesses that venture into it do not reap the full benefits.
Data shows that 79% of companies that do not use video in their marketing strategy intend to do so in 2022. However, at least 23% of these companies do not have a video marketing strategy because they lack adequate video production time.
An additional 13% of them don't create videos because they don't know where to start while 10% of them find video production a bit expensive for their budget.
Benefits of the Truvid Video Exchange Platform
Truvid Video Exchange is a platform designed to meet publisher's video monetization needs. It offers its users instant access to live video connectivity and a video marketplace that enhances specific audience targeting.
Truvid's new protocols reduce the complexity of video content production, an obstacle that bothers most content creators and editors. Its AI Video Creation feature, for example, can generate promotional video content from an article.
This AI tool will scour your website for new content, combine engaging images, music, and text in video format, and present it to your audience. It is a 24/7 video production service that will constantly present new content to your audience to improve engagement metrics.
On top of that, Truvid's protocols ensure that publishers can effortlessly access relevant, niche-specific copyright and infringement-free content. Its technology connects publishers, marketers, and creators under one roof.
Its API connections, on the other hand, support an instant live ecosystem that can turn any video content creator into an active market moderator.
Truvid users can access rich video content hosting services and superb plug-and-play UI video player customization services. On top of that, it doesn't charge user fees and shares ad revenue with content creators and publishers.
The Truvid Live Marketplace will catalog your video content, match it to an audience, and create an instant revenue stream. Use Truvid SSP technology to monetize your content and determine its price through its innovative widgets and ad formats.
Other top-notch features include the Truvid professional content library, which hosts over a million professional videos in over 28 languages. On the other hand, the proprietary mobile discovery unit will connect you to the real-time video content interests of your audience.
Conclusion
Video is king. It's an attractive shareable medium and an everyday staple. Create, publish and monetize your explainer, social media, testimonials, web series, commercials and spot on Truvid Video Exchange and enjoy customer growth, differentiation and retention. Truvid's will open the doors to cutting-edge video monetization technology. Its marketplace will help you connect to unprecedented demand and arbitrate all your transactions at premium rates. Video is king, and Truvid is all you need to take advantage of it and have an edge in the digital world.