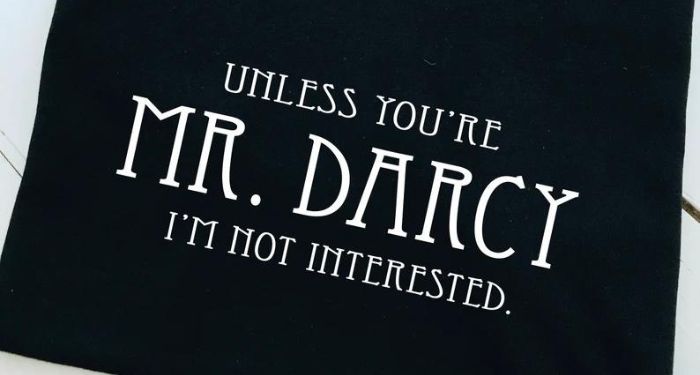 18 Jane Austen t-shirts to wear with pride and without prejudice
This content contains affiliate links. When you purchase through these links, we may earn an affiliate commission.
The best thing about acquiring merchandise is that you can actually choose to show your love for something, while also investing in an item that you can put to good use on a daily basis. Personally, t-shirts and socks are always my go-to when I want to own something related to my favorite book, series, or band because they're things I wear daily and end up having to replace more often. .
As I was looking Emma merch for this post I made for Book Riot a few weeks ago, I came across some really gorgeous T-shirts inspired by Jane Austen's artwork, and I promise you it wasn't just hard to add it all to my basket. But alas, while I had to make some choices, I figured I could always let our readers see the beautiful T-shirts you can find there if you're an Austen fan. They can be a great conversation starter and a tool to signal your love for something and find like-minded people.
Below are the cutest t-shirts I've come across; I hope this inspires you to purchase Austen products to display with pride.
This t-shirt with 5 dresses representing each of the sisters Pride and Prejudice, with the opening line of the book below, holds a special place in my heart. $15+
It was a lot of fun putting all these t-shirts together in one post, and I hope at least some of them will make their way into your wardrobe!
---
Looking for more Austen? You can find out 13 things you didn't know about Jane Austen, check out a guide to her humor, and even read an explanation of Pride And Prejudice by someone who's never read it (that someone is me – I'll get there soon, I promise!).